Command Line Demystified
By Vicky Twomey-Lee in Dublin March 30, 2014, midnight
Thanks to all who came along (Andrea and Veronika & our mentor, Mick) after a tiring working week and on a Friday evening just to learn about the command line interface. :-)
It was back to the Liffey Room (we used in Processing), and Jury's Inn facilities were grand. After a wee wait for people to get their drinks and dinner ordered, we went ahead with the workshop.
Link to slides: http://bit.ly/cg-101-cli
I think this was off-topic a little bit, about being careful with exploits to databases.

This is somewhat related to the workshop, we were discussing about sudo.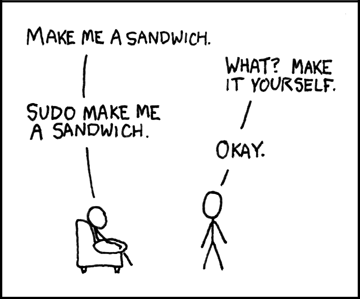 Here's the notes from the workshop: